Владислав Шалимов и Юрий Сильницкий - кандидаты в сборную Украины
16.08.2013 23:21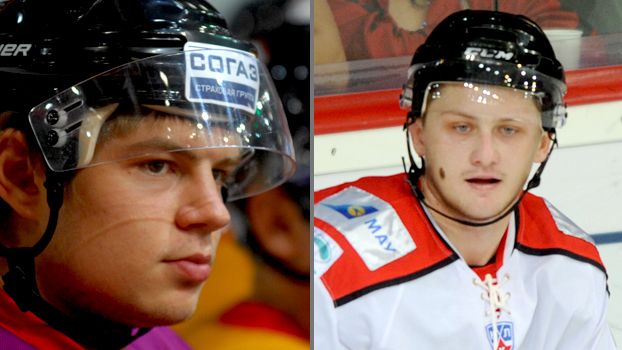 Читайте также
The Hockey Federation of Ukraine has initiated the naturalization process for two more hockey players from the Hockey Club "Donbass". 
Following Yevgeniy Belukhin, the government of Ukraine has received the request to provide Ukrainian citizenship to Yuri Silnitskiy and Vladislav Shalimov. 
Both players are considered as potentially supporting the Ukrainian National Team, who will attempt to get a ticket to the World Hockey Elite this season. HC "Donbass" provide their support to the National Hockey Federation in the naturalization process of the hockey players.
Remember that both players were involved with HC "Donbass" the last season. Twenty-year-old Yuri Silnitskiy was in the roster of the main team and played 16 matches in the Regular season of the KHL Championship and Nineteen-year-old Vladislav Shalimov 3 matches (plus 1 match in the "Nadezhda Cup" Championship). Also both players helped the team "Donbass-2" defend the title of the Ukrainian Champions last season. 
Translated by Anastasia Kurilenko
Топ за неделю Топ за месяц Топ XSPORT.ua
News archieve
Leaugue standings
Team Score Team
Donbass 4:1 Kremenchuk
Team Score Team
Donbass 3:0 Динамо Харьков
Team Score Team
Belyi Bars 0:3 Kremenchuk
Leaugue standings
№ Team GP G GA PTS
1 Donbass 40 266 67 116
2 Belyi Bars 40 199 105 84
3 Kremenchuk 40 164 120 75
4 Динамо Харьков 40 155 168 51
5 Галицкие Львы 40 83 211 25
6 Волки 40 98 294 9