Полку ХК "Донбасс" прибыло!
20.09.2012 19:17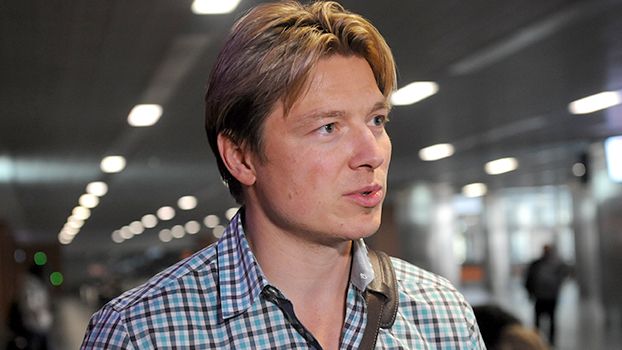 Читайте также
"I have not visited Ukraine since 2004," confessed 33-year-old HC Donbass new signing.
"Ukraine is my Motherland, Kiev is my native city, but I'm very interested in visit to industrial Donetsk, where I have never been before. I want to play here and help new team in it's the very first KHL season. I've got a chance to keep my shape till the lockout ends and play hockey in the best continental league representing Ukraine and the only Ukrainian club. I am happy about that. I need to talk to coach and adjust to European play-field that bigger than in the NHL. It is not such a big problem," Ruslan added.
Топ за неделю Топ за месяц Топ XSPORT.ua
News archieve
Leaugue standings
Team Score Team
Donbass 4:1 Kremenchuk
Team Score Team
Donbass 3:0 Динамо Харьков
Team Score Team
Belyi Bars 0:3 Kremenchuk
Leaugue standings
№ Team GP G GA PTS
1 Donbass 40 266 67 116
2 Belyi Bars 40 199 105 84
3 Kremenchuk 40 164 120 75
4 Динамо Харьков 40 155 168 51
5 Галицкие Львы 40 83 211 25
6 Волки 40 98 294 9